First, you need to download the ESEA client here which serves as both the Anti-Cheat detecting the latest cheat programs and a navigation panel for your ESEA ingame experience allowing you to queue and join matches.
Once you've installed the client and are logged in you'll see a page like the one below. Simply press the highlighted "create lobby" area.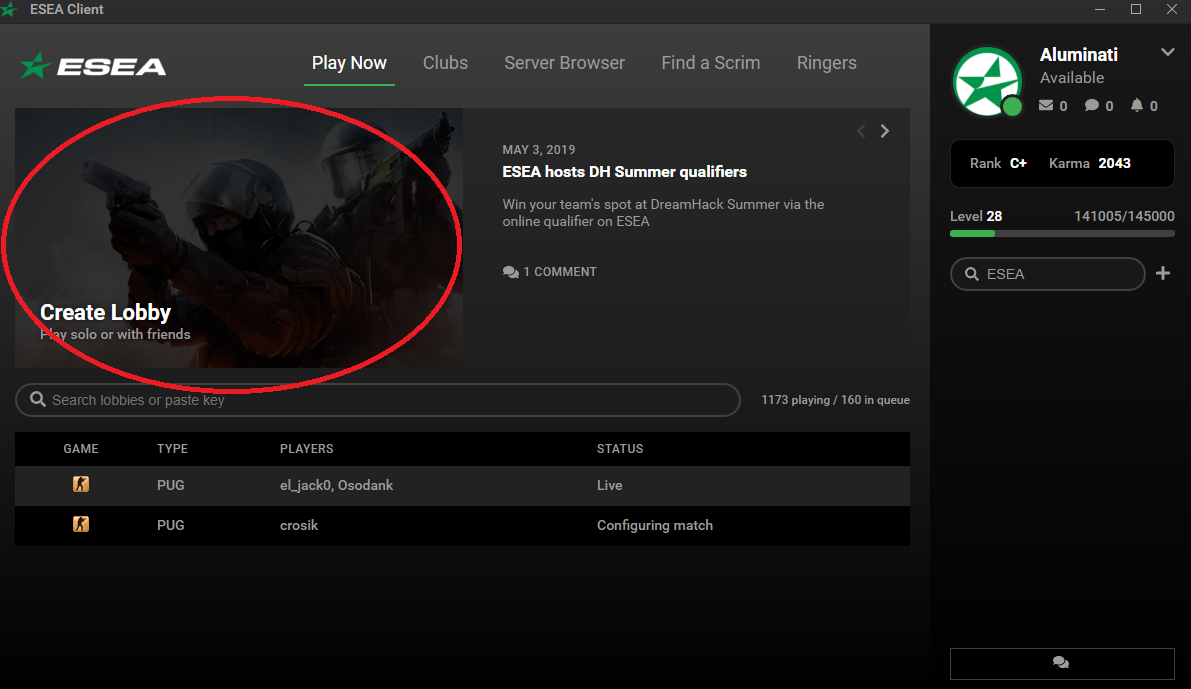 You will now have created a lobby where you can queue up for PUGs, Ladders or Club games. Feel free to invite your friends to the lobby as you can queue up either individually or with groups of friends.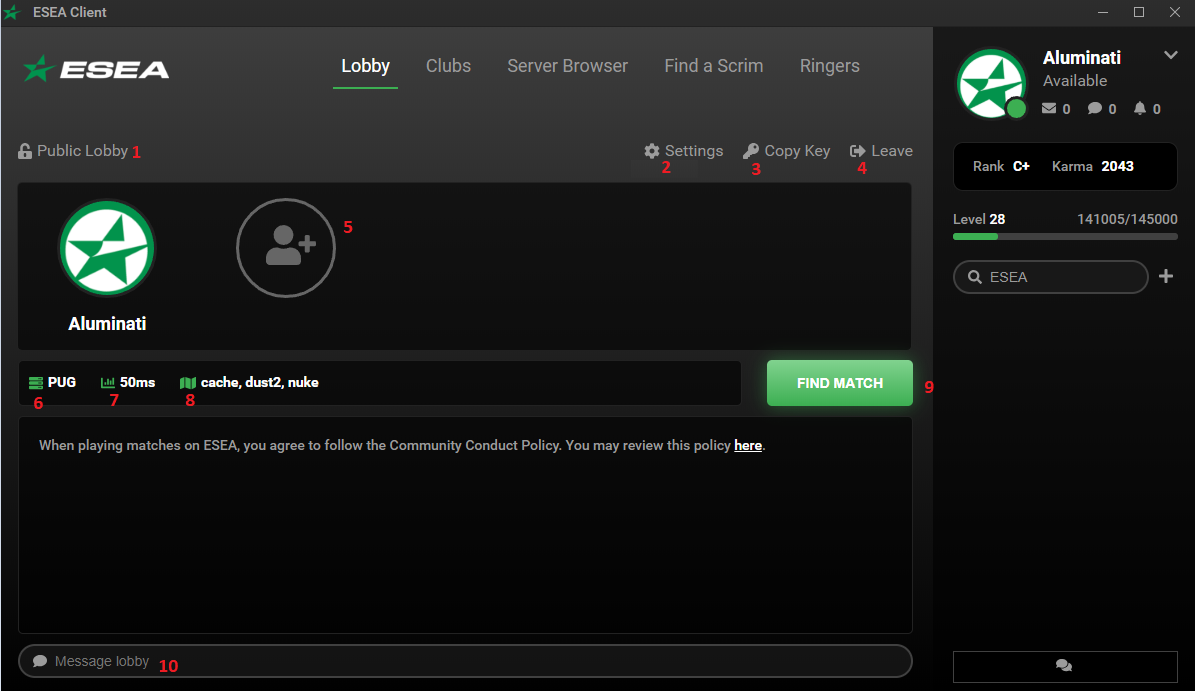 1 - Pressing this button will toggle the lobby from Public/Private. Public lobbies can be joined by anyone meanwhile private lobbies require an invite
2 - Pressing the "settings" button will open another panel with all possible options for the lobby, such as map selection, queue type (PUG, ladder) etc.
3 - Choosing this option will copy a key to your notepad that you can send to other ESEA players. They can then use that key to join your lobby without having to be on your buddy list.
4 - Intuitively selecting "Leave" will remove you from the lobby.
5 - You can use the profile icon here to invite other players to your lobby to queue up for the match. Players will be displayed if they are on your buddy list.
6 - By selecting this you can change between pugs, ladders or club games for the queue.
7 - You can use this option to change your maximum ping to the server: from 50 up to 125.
8 - Use this option to choose which maps you want to play in PUG queues
9 - Once you're ready to go press 9 to start the queue
10 - You can chat with your friends in the lobby using the chat box at the bottom.