The ESEA Client is only compatible with the following Operating Systems:
Windows 11 64-bit
Windows 10 64-bit
ESEA does not support any flavors of the following Operating Systems:
Windows 8
Windows 7
MacOS
Linux
Any Insider version of Windows
Any 32-bit operating system
Note that if your operating system is not supported, you may, under certain circumstances, see Error #109. Please read Error #109: Failed loading critical ESEA Client files and I am unable to launch the ESEA Client for more information.
If you receive this error, please use Windows Update to ensure you are running the latest version of Windows and upgrade to Windows 10 64-bit as needed.
If you are on Windows 10 64-bit and the error persists, please try and right-click the ESEA Client application, select 'properties', navigate to the 'compatibility'-tab and untick the 'Run this program in compatibility mode for' option. Those steps are demonstrated here: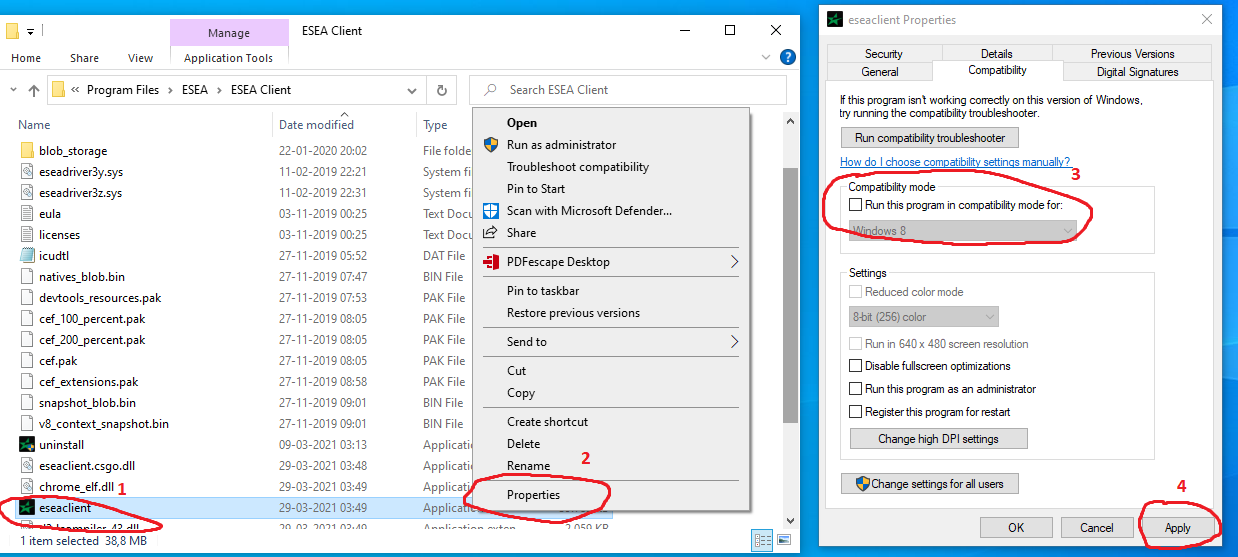 If you continue to have trouble and the above did not solve your issue, please open an ESEA Client support ticket on our website.